Two more sleeps and it will be Friday! I love the weekends because I get to craft, relax and just hang out with the kids. No school lunches, homework, rushing around to get ready before the bus arrives - you know.....
I wanted to share random pictures, especially as I try to practice with my camera (off the auto setting ;) This is a shot of Gala, "striking a pose" in the field.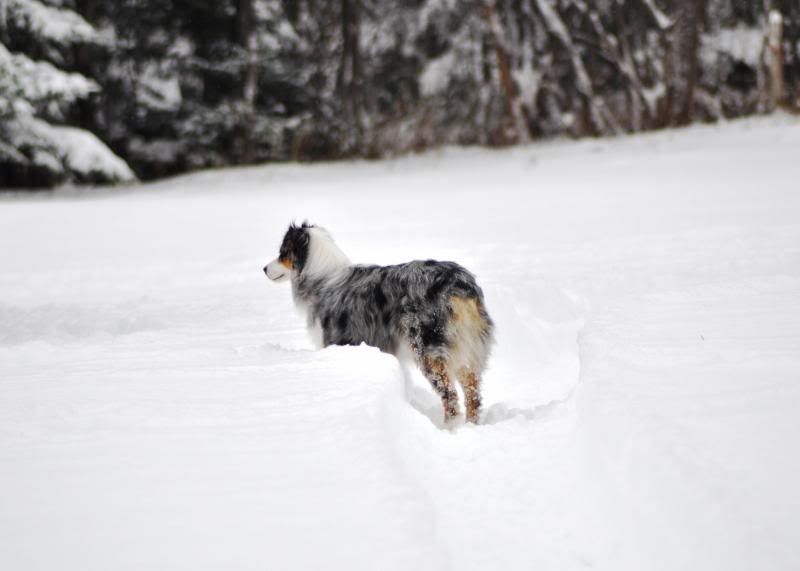 Unfortunately Mark lost his Aunt Valerie, she was taken from this world too early due to cancer. He asked me to make a card so I looked for some inspiration online and came up with this card. Primarily I used the card example from the Muse challenge blog (
Muse #52
) but changed it slightly to better suit what we were looking for. I placed the band across the middle because I liked the balance between the sentiment and the embellishments. In the original card I liked how the stems and leaves flow out from the flower so I tried to mimic that with the dragonfly and the trail of pearls.